Detail Information
---
Hydrogen water ceramic ball was invented by our founder Dr.Lee in 2008 and our factory got the patent in 2015.
It avoids oxidized invalid and dissolved solids by taking Nano-coating and micro poles communication technology. Many data show it provides H+ micro bubble water and make
ORP OF 0MV~-600mv
by breaking down water instantaneously into micro molecules.
Hydrogen water ceramic ball could also produce alkaline water with PH of 8.5 or so. Parameter of dissolved H+ is about
600~1500ppb
. It has integrated functions of making
Kangen water, ORP water, alkaline water
and
micro molecule water
.
It provides the more healthy alkaline water with hydrogen dissolved. It offers absolute mechanical filtration to 0.2 micron with the rejection rate of 99.9% to bacteria and cysts.
1) hydrogen water
When we put hydrogen ceramic ball into water, it produces micro bubbles and make natural hydrogen dissolved water.
2) ORP water
Hydrogen ceramic balls produce low or negative REDOX potentials and provide ORP water.
3) Alkaline water
It produces H+ and OH- ions during natural electrolysis process. H+ ions make hydrogen dissolved water while OH- makes alkaline water.
Parameters: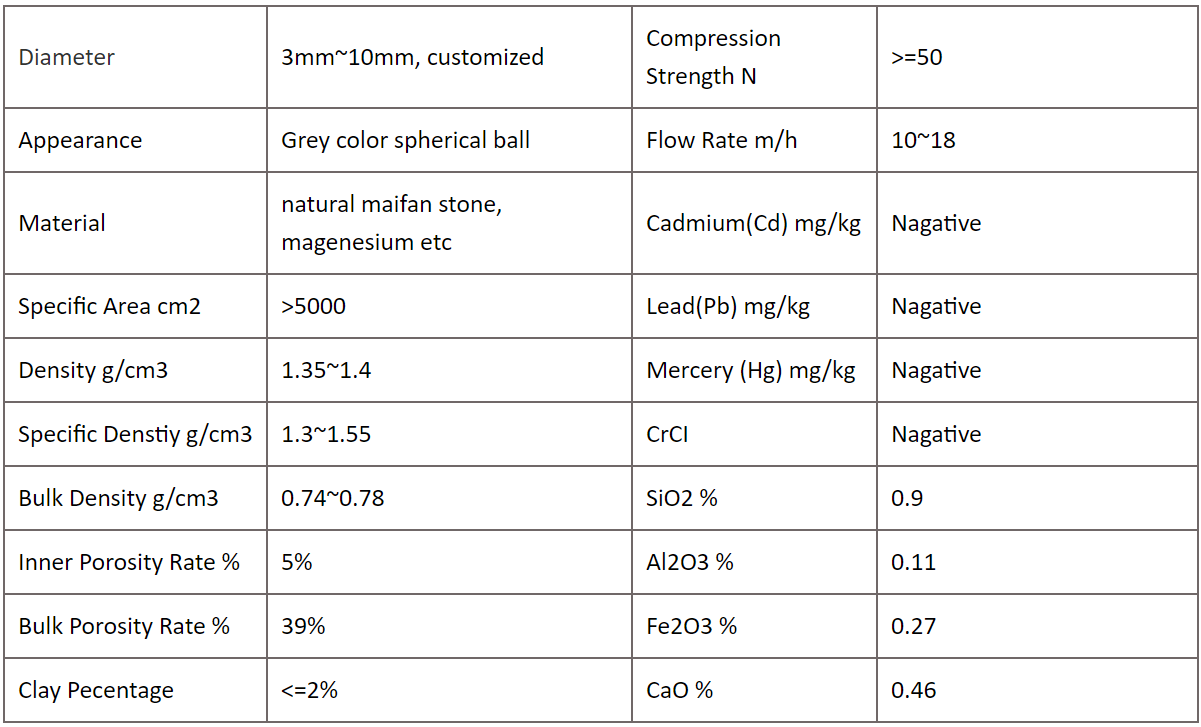 Difference between ORP ceramic balls and hydrogen ceramic balls: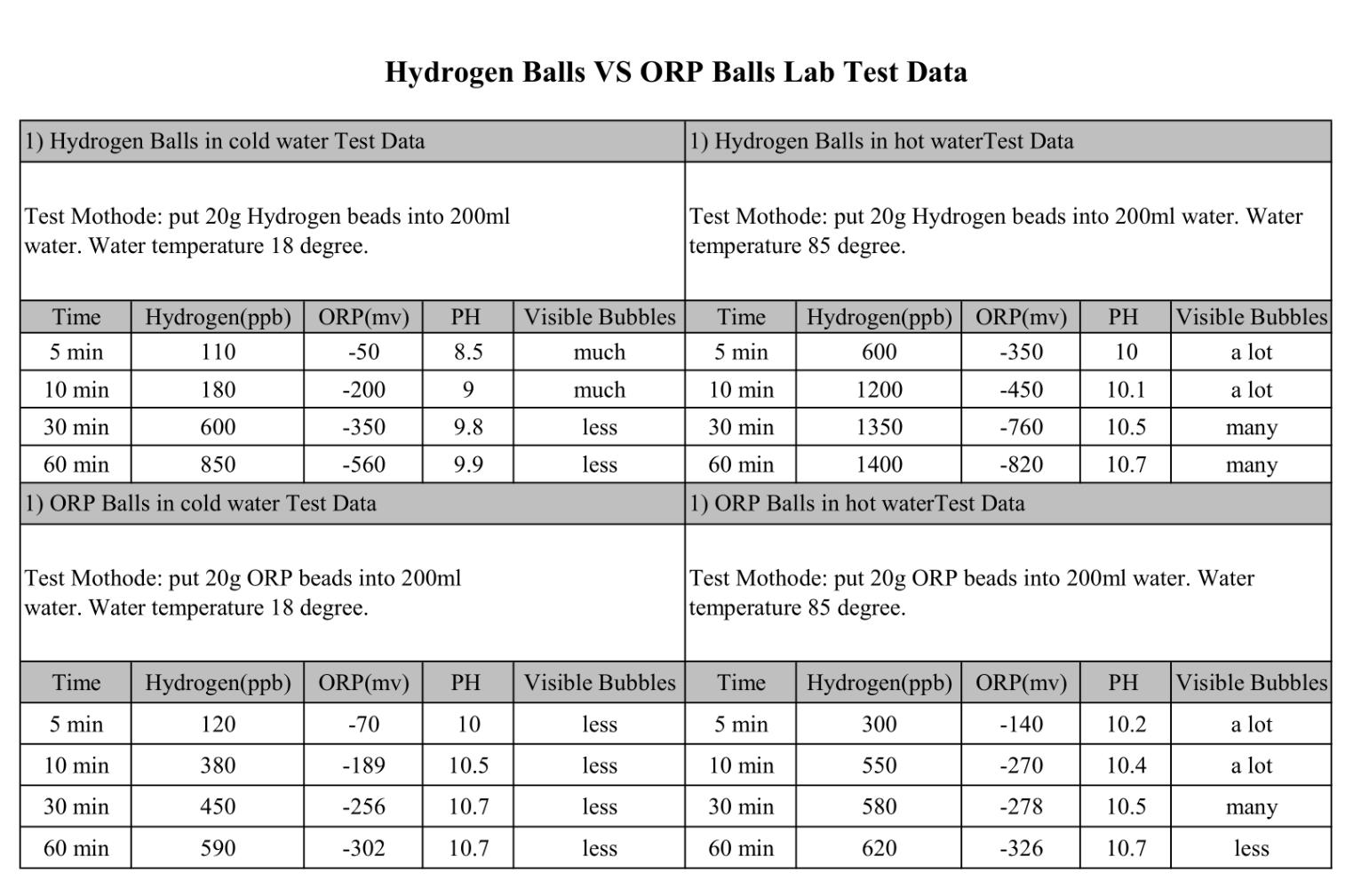 Certificates: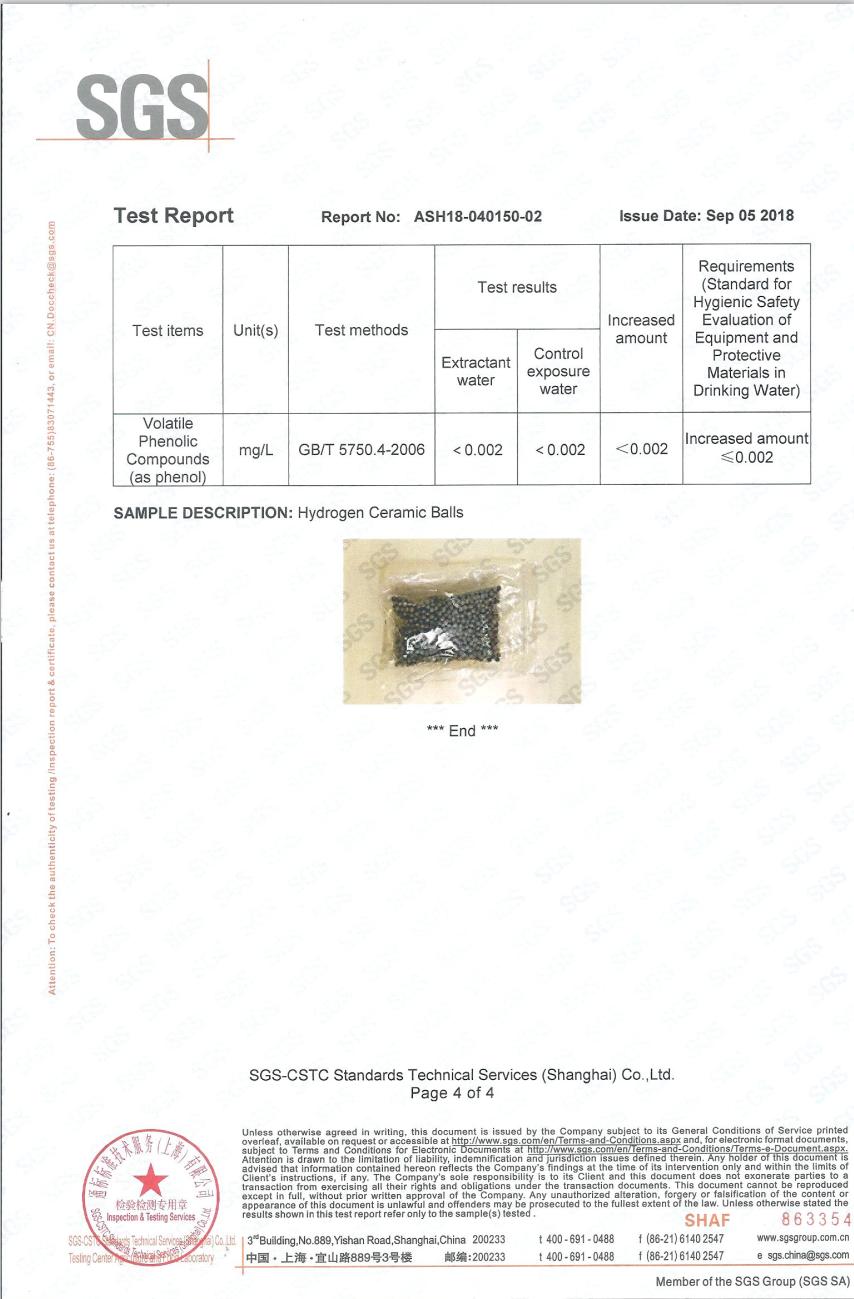 Packing: 20kgs/bag/carton, 500kgs per pallet